The Division for External Evaluation of School Performance Quality:
Organises, coordinates and monitors the external evaluation of school performance quality.
In cooperation with school founders and municipal education divisions monitors and analyses school progress and support provided to schools that have been evaluated.
Records success stories and good experience.
Collects, systematises and provides data about the quality of school education.


---
The goal is to promote the improvement of schools for the better quality of (self-) development and better achievements of students.
External evaluation of the school performance quality is based on a self-evaluation conducted by the school.
NMVA prepares annual reports, which present the situation regarding the performance quality of the schools in question and analyses the target area in more detail (for instance, school strategy, quality of students' self-development).
Five evaluation levels are used.
---
FRAMEWORK FOR SCHOOL QUALITY ASSESSMENT (2016)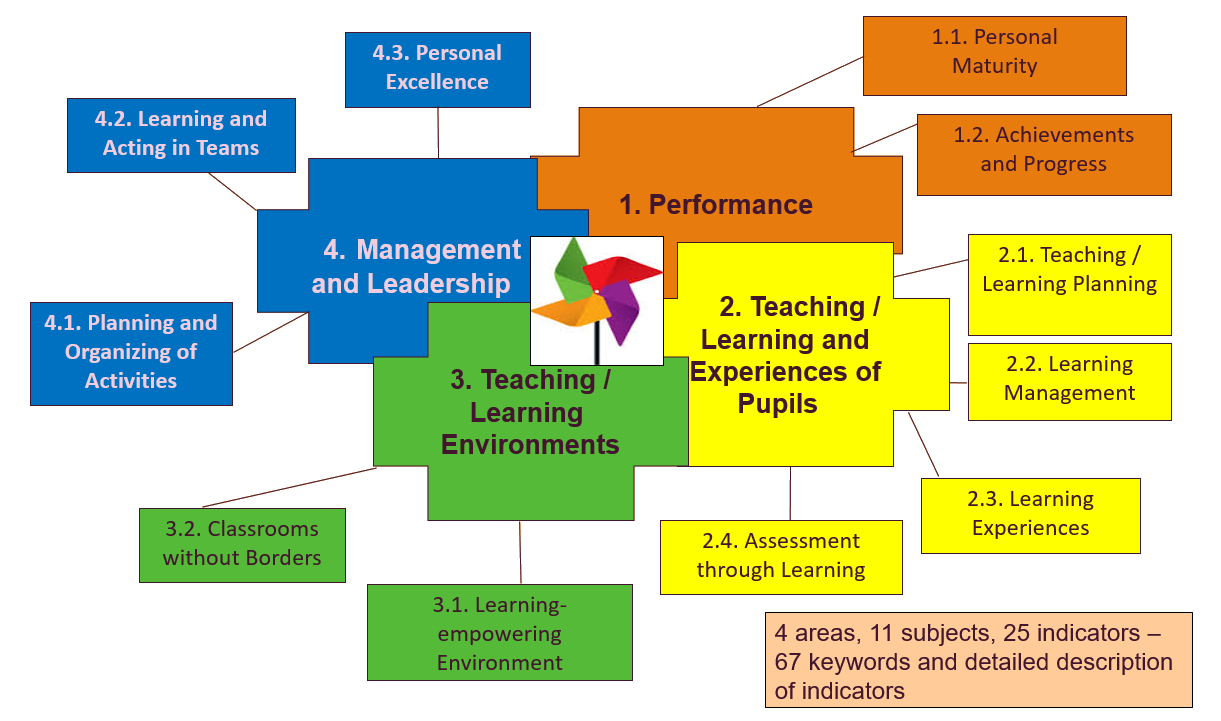 FRAMEWORK OF GENERAL SCHOOL EVALUATION METHODOLOGY (2009)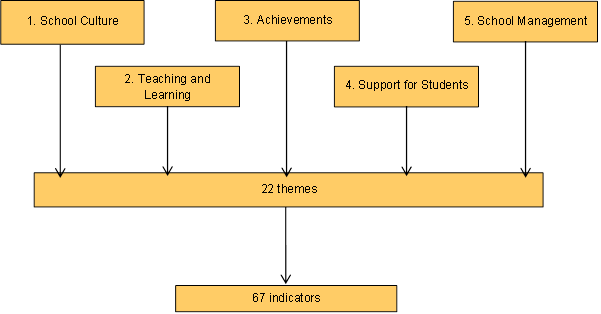 ---
INDICATORS FOR QUALITY ASSESSMENT OF SCHOOLS WHICH IMPELEMENT GENERAL EDUCATION CURRICULA (2016)
INDICATORS OF COMPREHENSIVE SCHOOL EVALUATION (2009)